17th April 2019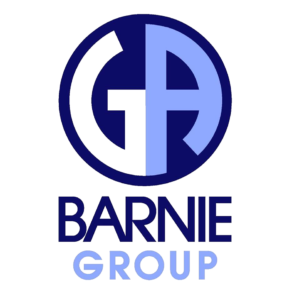 G&A Barnie, which is based in Wick and has offices in Inverness, Orkney and Aberdeen, will be involved in the construction of a new operations building at the Rothera research station run by the British Antarctic Survey (BAS).
The total cost of the project is estimated to be £70 million, with the bill for G&A Barnie expected to be up to £18 million.
Director David McKiddie said yesterday: "This is a massive contract for us and is the biggest we have ever had. A new operations base will be built and will have offices, a control tower, a mechanical workshop and all the generators they need.
"It will be 90 metres long and 30 metres wide and be a two-storey building."
Mr McKiddie, who spent 15 days in the Antarctic in January, explained that about 20 of the firm's 250 staff will be involved in the contract. The work is due to take place between November 2020 and April 2021 as after that it will be the winter months.
"We will be back again from November 2021 to April 2022 and probably over the same five-month period the following year," he said.
Mr McKiddie pointed out that the firm will need 450 containers of equipment for the trip and it will have to be ready for shipment by February 2020.
"This is a once-in-a-lifetime job for us but we are hoping it will lead to other work there as BAM Nuttall [the construction and civil engineering company which is the main contractor for the research station and is carrying out work at Wick harbour] will be working there for the next seven to 10 years."
Mr McKiddie said the employees who want to work in the Antarctic will have to go on a three-day course in Cambridge – where BAS has its headquarters – and undertake a medical before being selected for the trip.
He described his time in the southern tip of the world as "an unbelievable experience".
"I was there during their summer but the temperature was only between zero and two degrees and icebergs were floating all over the place. There is no television or mobile phones there although you can use a satellite phone so it is quite isolated," said Mr McKiddie who explained that it takes three days to fly to the Antarctic.
BAM Nuttall is also building a new pier at the site, and while Mr McKiddie was there he met two Caithness men – Alan Morrison from Wick and John Budge from Thurso, who were working on the project.
It is not the first time that G&A Barnie has landed a job so far from home. The company got a contract on Bird Island, South Georgia, near the Falkland Islands.
"A new office block was being built there for the British Antarctic Survey and we had two guys – Richard Bartholomew from Wick and Kevin Kirkham from Inverness – doing the electrics, plumbing and ventilation," Mr McKiddie said.
He said the firm, which started in business in 1985, has also won a contract to work on radar sites for the Ministry of Defence in England.
Source: John O'Groat Journal