25th April 2019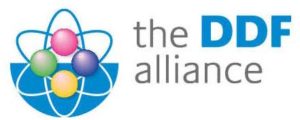 PRESS RELEASE FROM THE DDF ALLIANCE
The Dounreay Decommissioning Framework (DDF) Alliance is pleased to announce that it has successfully secured a place on the Decommissioning Services Framework for Dounreay Site Restoration Ltd (DSRL).
The DDF Alliance, comprising Cavendish Nuclear, JGC Engineering and Technical Services (JGC), KDC Contractors (Veolia) and BAM Nuttall (BAM) brings together four highly capable and experienced companies who collectively offer the full range of skills required to offer innovative solutions to deliver DSRL's projects safely and as efficiently as possible.
The framework, worth approximately £400M for a duration of up to 7 years, will be used to deliver a range of significant decommissioning projects to facilitate delivery of the Dounreay nuclear site to its Interim End State.
Paul Smith, Cavendish Nuclear Managing Director – Nuclear Services, "Bringing our experience together into one team gives DSRL access to a unique and comprehensive blend of skills, capabilities, innovation and technology.
"Securing a place on this Framework is key to our ongoing support to Dounreay; it will allow us to invest in our team, create new jobs in the region and ultimately deliver exceptional performance to DSRL."
The work will include both large construction projects and major de-planting, decommissioning, decontamination and demolition projects.
Dougie Grant Divisional Director, BAM Nuttall Ltd, "Together, we will create a diverse range of opportunities to create a lasting legacy for the local community. We will build on the present to create the future for Dounreay and the wider region it serves."
John Campbell Director, JGC, "As a local SME, JGC is committed to the safe and innovative decommissioning of the Dounreay site. As part of the DDF Alliance, we will form part of a strong project delivery solution for the challenges ahead and thus ensure ongoing development and sustainability for JGC through to and beyond the site interim end state."
John Bloodworth General Manager, Nuclear Business, KDC ( Veolia), "We look forward to working with the Alliance, and delivering the specialist demolition, de-planting and broker skills to the project that marks the next chapter in the history of the Dounreay site."