21st June 2019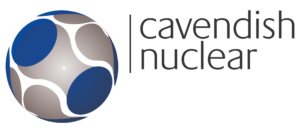 RoSPA Health and Safety Awards are internationally-renowned and the longest-running industry awards scheme in the UK. The RoSPA Awards scheme, which receives entries from organisations around the world, recognises achievement in health and safety management systems, including practices such as leadership and workforce involvement.
Cavendish Nuclear Ltd attended the RoSPA Awards ceremony at ExCel, London on Tuesday 18th June, 2019 where they received a number of prestigious awards in recognition of its practices and achievements in helping its workforce go Home Safe Every Day.
Their achievements included:
Winner of the Workforce Involvement in Safety & Health Trophy (sponsored by Springfields Fuels Ltd), which is awarded to the Industry Sector Award entrant demonstrating the best involvement of employees in their organisation's health and safety management high performance.
Highly Commended in the Construction Engineering Industry Sector Award of which entrants demonstrate a robust and high quality safety management system together with a minimum of four years' consistently excellent or continuously improving health and safety performance.
Gold Medal (6 consecutive Golds) for Fleet Safety Award which recognises an effective, cohesive corporate road risk management programme Following RoSPA's Managing Occupational Road Risk (MORRTM) principles.
Paul Smith, Managing Director, Nuclear Services commented:
"Receiving these awards is a fantastic achievement for our organisation demonstrating our commitment and obligation to sending our people home safe everyday. The evening was a success, and it was a tremendous accolade to be recognised by Baroness Jolly in her opening address as a leading company in our Sector."
Paul Unsworth, Acting SSHEQR Director added,
"I'm extremely proud that our unwavering commitment to the health, safety and welfare of our workforce has resulted in such prestigious awards. The engagement and involvement of our people is critical and I'm very pleased that their contribution has been recognised and celebrated."