24th June 2019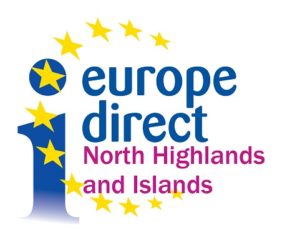 With much uncertainty remaining around Brexit, and the deadline date of 31 October fast approaching, the Europe Direct Information Centre (EDIC) for the North Highlands & Islands is aware that many across the region still have concerns about how Brexit will impact them.
To help address these concerns and provide the most up-to-date information on the current state of play with Brexit, the EDIC team will be hosting a series of drop-in events across the North Highlands & Islands over the course of July.
These events will be open to anyone with concerns or questions about Brexit or other European issues, and will take place from 10:00-16:00 on the following dates:
3 July 2019 – Wick, East Caithness Community Facility
5 July 2019 – Thurso, Thurso Library
10 July 2019 – Kirkwall, Orkney Library
17 July 2019 – Tongue, Tongue Hall
29 July 2019 – Dornoch, Dornoch Library
No registration is required, just drop in on the day to meet the team and find out more. Anyone looking for more information, or who has concerns but is unable to attend one of the events, can contact the EDIC team direct on europedirect@caithnesschamber.com or by calling 01847 500108.