29th January 2020
UP to 40 new jobs are set to be created by a Caithness company over the next five years following an investment of more than £2 million in its Wick base.
Ashley Ann Ltd, which designs and manufactures kitchens, bedrooms and bathrooms, says the funding will enable it to increase capacity and output. The move is expected to increase the firm's turnover by almost £10 million with the new jobs created at its Wick factory.
Stephen Bremner, chairman of the family-run business, said: "We're already the largest private employer in Caithness, so the additional increase in our workforce is a strong demonstration of our commitment to the region's economy."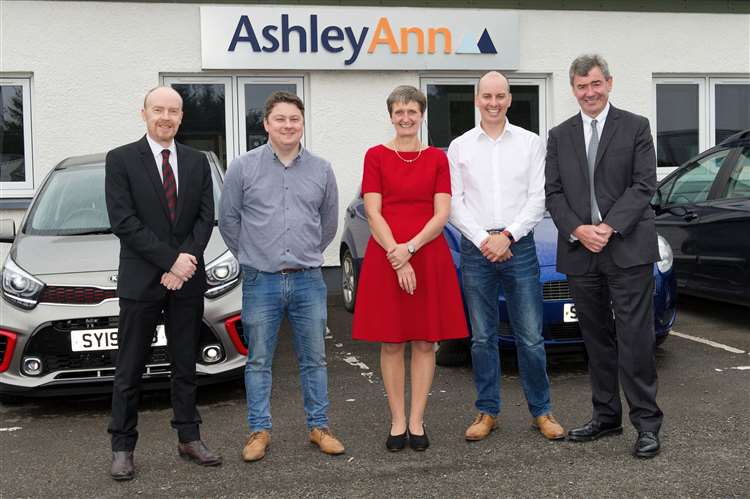 The company was formed in 1986 by Stephen and his wife Ellen. Initially it operated from a small workshop in Thurso but quickly expanded and now has around 160 employees and eight showrooms around Scotland, including Thurso, Inverness, Aberdeen, Perth, Edinburgh and Glasgow.
In 2007 Ashley Ann, moved to larger premises in Wick, previously occupied by Grampian Records.
The firm then leased additional warehouse space in the nearby former Caithness Glass building, which it bought in 2018, with help from Highlands and Islands Enterprise (HIE). It houses the firm's state-of-the-art manufacturing facility.
The company also secured up to £400,000 from the enterprise agency as part of its latest investment.
Mr Bremner added: "The long-term support from HIE has not only helped us on a financial level but its expertise across a range of business disciplines has also helped give us the further confidence needed to forge ahead with our growth plans."
HIE business growth account manager Hilary Budge confirmed the investment in Ashley Ann and said: "The company has been a major employer in Caithness for nearly 30 years and has grown steadily. This next stage in the firm's growth will provide valuable security for existing employees as well as generating more valuable employment.
"It will increase the contribution the company makes to the local economy and strengthen community resilience in Wick.
"I am pleased we are able to support this venture and look forward to continuing to work with the company in its growth journey."
Scotland's rural economy secretary Fergus Ewing said: "I am pleased to see this significant investment in Ashley Ann Ltd's Wick plant and the new employment opportunities it will create. Manufacturing offers high-quality, skilled jobs, particularly in rural areas, which is one of the reasons why we are committed to supporting its growth.
"Investment in projects like this is vital to encouraging more people to choose to live and work in communities such as Caithness."
Ashley Ann was named after Stephen and Ellen's daughter. Their sons, Gavin and Scott, are now in the senior management team.