3rd February 2020
The Dornoch Area Community Interest Company (DACIC) is absolutely delighted to announce that it has become the new owner of the former Dornoch Police Station following a successful Asset Transfer Request from Police Scotland, which included a 5% discount from market valuation in acknowledgement of the significant community benefit that will ensue from the community ownership of the building. The acquisition was funded by the Scottish Land Fund.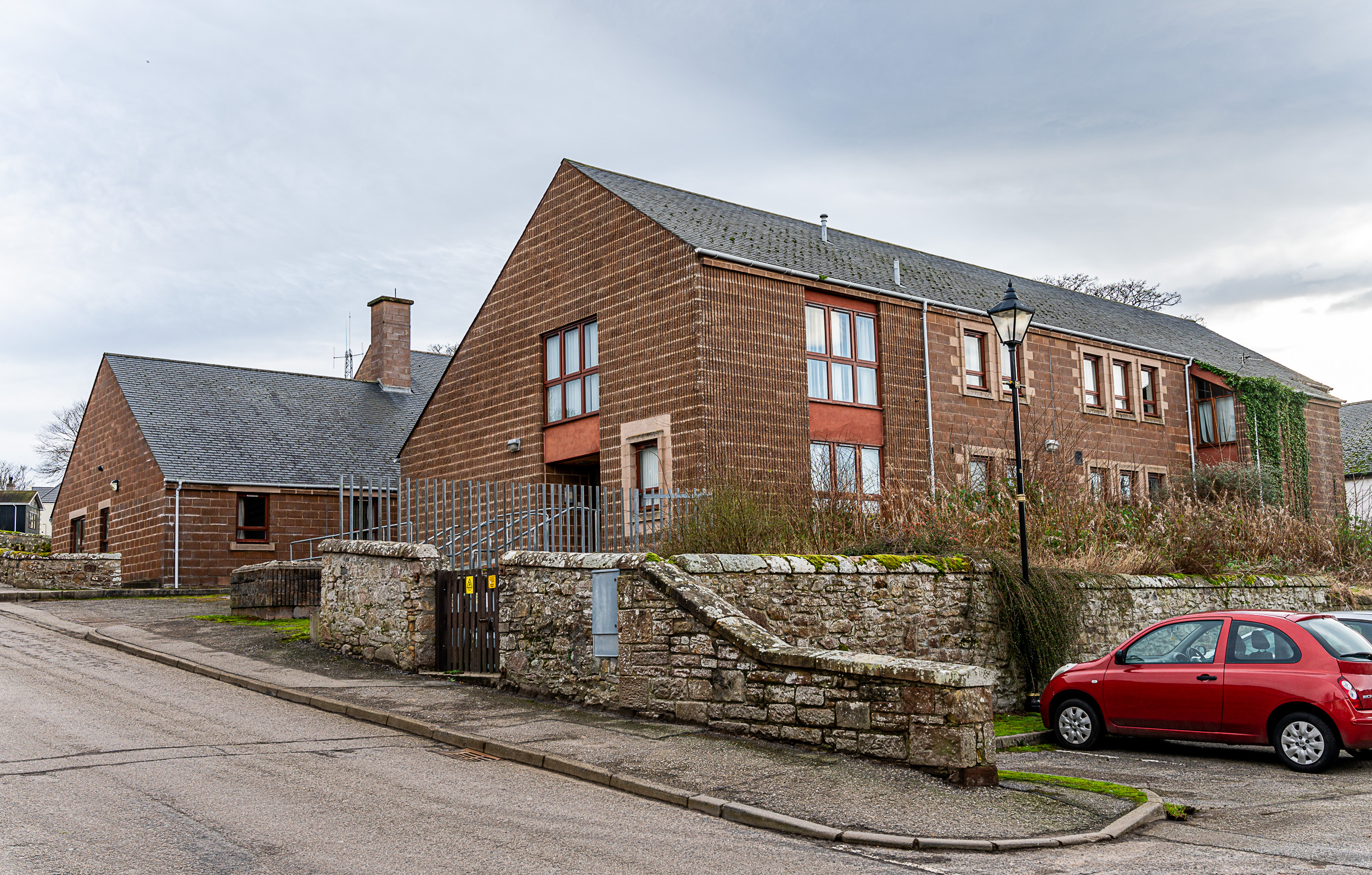 Following extensive community consultation, the renovated building will house a business hub with offices, a creative hub with studios and workshops and a health & well-being hub with a much-requested gym.  There will be a community room available for a range of activities including a youth club, a coding club, healthy eating sessions and dementia inclusive craft workshops.   There is also a conference room on the first floor and a ground floor meeting room that can be hired by the hour by local businesses and organisations.  There will be an IT hot desk facility, with potential for one to one IT training.
The former Police Station includes a four-bedroom hostel, which it was hoped could be transformed into a childcare centre. However, in July the childcare provider indicated that they are no longer able to proceed. DACIC has since developed alternative plans for the old hostel accommodation, in consultation with the local hotels and Royal Dornoch Golf Club all of whom have a need for affordable staff accommodation during the tourist season. Four rooms will be available for seasonal staff and in the winter DACIC will work with TYKES in Golspie to offer respite accommodation for young carers and their families.
Joan Bishop, chair of The Dornoch Area Community Interest Company (DACIC) says "DACIC is absolutely delighted to see this project coming to fruition and is extremely grateful to the financial support from the Scottish Land Fund and the co-operation of Police Scotland in the Asset Transfer Request. All parties have worked well together to enable this 1980's building in the centre of historic Dornoch to become a community owned asset and be transformed into the Dornoch Hub. This exciting project will deliver benefits to the whole community – especially the gym which has been on the wish list for over a decade. "
Chief Inspector Jamie Wilson shakes hands with Joan Bishop, Chair DACIC. In back row left to right: Gordon Sutherland, Secretary DACIC, Catherine Moodie, Community Development Manager DACIC, Liz Howard Development Manager Highlands & Islands Enterprise and Scottish Land Fund, Iain Levens, Levens Studio
John Watt, Scottish Land Fund Committee Chair said: "I am delighted that the Scottish Land Fund has been able to help The Dornoch Area Community Interest Company to bring this locally important building into community ownership. They have some very exciting plans for the future and are a great example of how a community can transform ambition into reality."
Local architect Iain Vaughan Levens of Levens Studio was appointed to lead the design team. Planning permission and building warrant have been obtained and we expect to issue a request to tender on the Public Contract Scotland shortly. DACIC has secured grants of £50k from the Town Centre Fund and £50k from Beatrice Windfarm Ltd and await the outcome of other bids to complete the transformation from the former Police Station to the Dornoch Hub.  Thirteen businesses have noted their interest to rent office, creative and hostel space. The gym will be leased to operator Silverback Gym of Tain who are making a significant investment in equipment.
Chief Superintendent George Macdonald, Divisional Commander for the Highlands, said,  "The community asset transfer represents a really positive new chapter for a police building which has been much under-utilised for many years and we will continue to provide the required policing cover for the Dornoch community from nearby Golspie and Tain.  We wish the Dornoch Area Community Interest Company well with this exciting venture"
DACIC appointed Catherine Moodie as Community Development Manager in charge of Fundraising in January 2019 and Kerri Stevens as Project Manager in August 2020. Together this represents a full-time post which has been funded by Beatrice Windfarm Ltd. and the Dornoch Common Good Fund.
For further information, please contact Joan Bishop, Chair, DACIC joan.bishop@outlook.com