2nd August 2021
This month, we welcomed Assured Telecoms and Maclean Electrical to our Chamber membership group.
Assured Telecoms Ltd are a supplier of Bespoke Telephone Systems, Business Calls and Lines, Business Connectivity and Business Mobile.
To celebrate joining, Assured Telecoms are offering an exclusive Member to Member offer. Fixed prices for Caithness Chamber members:
Business Unlimited Fibre Broadband (including Wi-Fi Router) – £25.50 per month
Business VoIP Telephone System – £10 per user including free handset
Business Mobile Sim Only – From £6 per month (various packages available)
Free Virtual or Telephone Consultation for advice on how the big switch off will affect your business
Find out more about this offer and how to claim it, here.
In addition to the member to member offer, businesses have the chance of a £50 Amazon voucher in their latest promotion, read more here.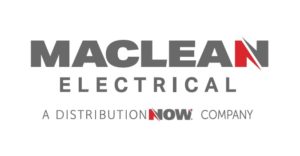 MacLean Electrical group, part of the DistributionNOW group of companies, is a world class specialist in the global supply and management of electrical products, lighting systems & cables, valves and safety, PPE equipment and specialised tooling for harsh & hazardous environments in onshore, offshore & renewable energy, petrochemical, process, marine, industrial & infrastructure applications.
With over 45 years of providing supply chain solutions, we hold a vast inventory of stock across our purpose-built distribution bases throughout the UK including Dingwall, Aberdeen and Great Yarmouth. We manage a wide portfolio of supply agreements with major operators, covering upstream North Sea and downstream onshore operations, many of which benefit from our bespoke E-Commerce platform.
SERVICES PROVIDED
Our electrical scope of supply is wide ranging to include, but not limited to, on-shore and off-shore cable, cable glands and accessories, cable tray, ladder and channel, junction boxes and switchgear, LED and traditional lighting solutions and cable transit systems, much of which is consumed in the offshore renewable market. MacLean's electrical material supply is enhanced by our own on-site BASEEFA certified workshop facilities where we provide customisation, assembly and certification of junction boxes and control stations. Our safety and PPE offering covers workwear and protective clothing, PPE, personal fall protection and rescue equipment, marine and lifesaving equipment and specialised tooling specific to offshore wind operations. Our valve offering covers a wide range of valves including but not limited to butterfly, ball, choke, diverter, needle, control, instrument and plug.
To discuss membership, please reach out to our Business Development manager, Fiona Levack. You can contact Fiona by email: fiona@caithnesschamber.com. You can read about membership on the website using this link.
If you're already a member but would like a reminder of how to get the most from your membership, Fiona will gladly go over that with you too.