We are delighted to announce the launch of two new Themed Competitions. There is some cross-over, if you are unsure which competition to consider please get in touch. Please note that you cannot submit the same proposal to both competitions.
1. Engineering Biology – closes midday on the 25th of August
We have £750k for 12-month Phase 1a projects finishing at TRL3. We expect to fund 7-8 projects.
We have included the possibility that innovators can also signal their interest in a follow-up 12-month Phase 1b project to take their work to TRL4. We have done this to try to facilitate the retention of staff. There will be a decision point towards the end of Phase 1a and only projects deemed successful will be kept on for Phase 1b. Phase 1b also has £750k available.
The Challenges in this competition are wide-ranging but fall under the areas of:
power and energy,
materials and
sensing.
We are running a virtual Q&A day on the 5th of July and there is an opportunity to book a virtual 1-1 session on the 7th and 11th of July. Please book asap – we expect these virtual sessions to be popular.
More information is here
https://www.gov.uk/government/publications/engineering-biology-for-defence-and-security/competition-document-engineering-biology-for-defence-and-security
2. Beyond the smartwatch – generation-after-next (GAN) wearables – closes midday on the 25th of August
We have £750k for 12-month projects finishing at TRL2-4. We envisage funding 4-5 projects.
The Challenges in this competition are:
biocompatibility,
assay development and
applicability of accessible bodily fluids to the measurement of particular biomolecules.
We are running a virtual Q&A day on the 6th of July. There will also be the opportunity to book 1-1s but these dates have not yet been released in the document – I know they will be the 19th (0900-1100) and 21st of July (time TBC). Please book asap – we expect these virtual sessions to be popular.
More information is here
https://www.gov.uk/government/publications/generation-after-next-wearable-technologies/competition-document#challenge-area-1
DASA are pleased to announce the launch of a new themed competition on behalf of DSTL.  Up to £800k is available to fund advanced technology which can underpin a future cooperative missile. Cooperative missiles can communicate with each other, share situational awareness and organise themselves to 'work together' efficiently to achieve a common objective
The competition has the following four challenge areas:
Challenge 1: Distributed target detection and identification
Challenge 2: Data processing onboard and between missiles
Challenge 3: Enhanced navigation through cooperation
Challenge 4: Application of Artificial Intelligence (AI)
The closing date for this competition is midday 2 August 2022.
Full details can be found using this link
Responding to the expected delay in Scotland's Roadmap, as suggested today by the First Minister, Dr Liz Cameron OBE, Chief Executive of the Scottish Chambers of Commerce, said:
"The statement from the First Minister today, which outlined that the easing of Covid-19 restrictions in Scotland is likely to be delayed at the next review by three weeks to the 19th July, will be frustrating and painful for many Scottish businesses who were gearing up to make the most of a boom in summer trade over the coming weeks.
"A delay next week will dampen hopes for many businesses, particularly for those sectors that remain closed and may be forced to wait even longer to reopen, placing them and the jobs they support at risk.
"Scottish businesses understand the need for restrictions to protect public health and it's clear that the vaccine programme is the silver bullet that will facilitate the reopening of our economy. Any delay must be used to expand the vaccine rollout and deliver the crucial second doses that will move us out of lockdown restrictions faster.
"After months of uncertainty, businesses have been demanding greater clarity and we welcome today's confirmation that the long-awaited publication of the Scottish Government review of the unviable social distancing rules and more detail on plans for taking Scotland beyond the levels system, will finally be published next week."
Responding to the June 14th UK Government Coronavirus Briefing, Dr Liz Cameron OBE, Chief Executive of the Scottish Chambers of Commerce, said:
"Businesses who have been patiently waiting for restrictions to ease will be deeply frustrated by the Prime Minister's announcement confirming the delay of the planned June 21st lockdown lifting in England and the subsequent prospect of further delay in Scotland.
"After an incredibly challenging 15 months, businesses were finally daring to hope that we were now on the path towards the full re-opening of our economy. The continuation of restrictions will be a significant setback.
"It's essential, if restrictions in Scotland are extended, that the Scottish Government implement a fair balance of targeted restrictions that allows the gradual reopening of the economy to continue whilst tackling the growth of the Delta variant.
"We must also see the vaccine programme accelerated wherever possible – dedicating all available resources to this – while looking at opening up areas of Scotland with low levels of transmission and high levels of vaccination.
"If such confidence, reassurance and support is not provided by the government, then we will see more jobs and livelihoods placed under immediate threat. For businesses who have come so far over the past year, all possible action should be taken to prevent job losses and business shutdowns."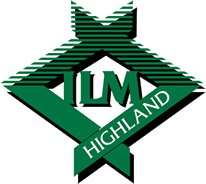 The (work)force is strong at ILM Highland this May the 4th, as they welcome three new team members to support their growing service provision.
The new recruits will join ILM Highland as part of the UK Government's Kickstart Scheme, which provides funding and support to create new job opportunities for 16- to 24-year-olds.
Connor Brown, Martin Muir and Luke Kennedy will gain access to training and support to help them further their careers, as well as gaining experience in electrical recycling, repairs and sales teams. These operations support charitable services, providing support to the elderly and those living with a disability in the Highlands.
Martin Macleod, CEO of ILM Highland, said: "We're excited to welcome Connor, Martin and Luke to the ILM Highland family, and look forward to working with them over the coming months. The job market over the last year has been particularly competitive, so to be in the position to be able to create new jobs to help young people get their feet on the career ladder after such uncertainty is fantastic."
Connor's role as a domestic engineer assistant will see him join the ILM Highland electrical repair team – working on refurbished appliances that will be sold in their shop in Alness and online.
Martin will take on the title of recycling operative assistant, working on extensive electrical recycling operations – which includes the collection of small and large electricals across the Highlands, as well as providing WEEE disposal services to businesses in the region.
And Luke's new position as shop sales and admin assistant will allow him the opportunity to learn the ins and outs of running a successful social enterprise and support the organisation's fundraising efforts in its Alness retail shop.
Martin Macleod added: "Throughout the pandemic, we are proud to have continued to be able to offer our Handyperson and Care & Repair services to support vulnerable people to live at home across the Highlands. These are funded by the hard work of the teams that Connor, Martin and Luke will be working in. We're delighted to have them on board to help us continue to provide these lifeline services to those that need them the most in our community."

Staycations don't mean compromising.
Head to Scotland this Summer or early Autumn where Dunnet Bay Distillers is opening its doors for a gin and vodka tasting experience in its newly refurbished, coastal-themed Tasting Room.
The coastal themed venue features Boat Shed booths, each of which seats 2 people, enabling guests to maintain a safe distance from the other booths whilst sipping delectable, award-winning spirits and hearing stories to celebrate Scotland's coastlines and waters.
You will taste three fine spirits. Each session costs £20 per booth. There are only 10 Boat Shed booths within the Tasting Room and Summer is predicted to be particularly busy, so booking is essential. For more details about the tastings and to book visit:  https://www.dunnetbaydistillers.co.uk/shop/visitor-experience/
The venue is part of the Distillery where Rock Rose Gin and Holy Grass Vodka are produced. The spirits, which are the brainchild of husband-and-wife team, Claire and Martin Murray, use locally foraged botanicals including Rhodiola Rosea (rose of the rock) and plants grown in the Distillery's own garden. The site is on the most northly tip of mainland Scotland and is part of the renowned North Coast 500 route – a route of exceptional scenic beauty.
Co-founder and director of Dunnet Bay Distillers, Claire Murray, says: "We want visitors to see Caithness at its very best and to experience it as we do – its wide-open spaces, vastness and glorious tranquillity.  We will be running our North Coast Stories with Tasting experience all year so free to book a place later in the year when it is less congested. Be assured that no matter when you visit you will always receive a warm welcome from us here at Dunnet Bay Distillery!"
Recently, the Distillery launched an exceptional new expression of its gin: Rock Rose Gin Citrus Coastal Edition. The citrus comes, not from imported lemons, but from home-grown lemon verbena. If you want to take home a memory of this pristine Scottish coastline, this should definitely be on the list when you visit the VIP shop which has been launched for those taking part in tastings.
If you want to continue to explore Rock Rose Gins and Holy Grass Vodka, you can join the Refill Rewards Club, a sustainable subscription box delivering these gins in sustainable, recyclable pouches.
You can buy these products and more at the online shop:
Strathnaver Museum has received additional funding to help the organisation realise its vision to create a world class visitor attraction on the north Sutherland coast after securing £41,178 from Museum Galleries Scotland's Recovery and Resilience Fund.
As well as supporting the future aspirations and recovery of the popular visitor attraction the funding will help cover operational costs incurred during the COVID-19 pandemic. This award follows a grant of £113,157 in January from the first round of the Fund.
The funding already granted enabled Strathnaver Museum to undertake crucial survey work to progress plans for the refurbishment and repair of Strathnaver Museum. The development project will make much needed repairs, improve access to the site and its collection, create additional spaces for community projects and help the Trust to improve its sustainability.
Project Manager, Fiona Mackenzie said "The award from MGS enabled us to take a significant leap forward in our refurbishment project. The funding allowed us to undertake key surveys on our historic building and site, submit our Building Warrant application and firm up costs.
Since January a lot of activity has been going on behind the scenes as we carefully recorded and packed away the collection ready for physical work to begin on site. All being well with securing the remaining funding we aim to be in a position to begin work in late summer".
During the archaeological survey work the team found some evidence of Iron Age activity which has warranted further investigation. The second round of MGS funding will help towards the costs of a more detailed archaeological survey due to begin in June.
Strathnaver Museum Chair, Tommy Mackay said "It's believed the site has been an ecclesiastical centre for over a thousand years and we are looking forward to seeing what the archaeological dig might uncover. It is hoped it will further our knowledge and understanding of the site and perhaps we might even uncover some new objects to add to the collection".
Lucy Casot, CEO of Museums Galleries Scotland said:
"We are pleased to further support Strathnaver Museum in their refurbishment project. It is fantastic to see this ambitious project already well underway and the evidence of Iron Age activity in the recent archaeological survey highlights the importance of developing access to this historic site for the local area and visitors. We are delighted to be part of the museum's journey to become a hub for regional heritage and look forward to the project developments over the next few years."
Strathnaver Museum will be closed while the works are ongoing and the group plan to reopen the existing building and new annex in early 2023. During the closure the group will have a temporary office and exhibition space in Naver Telecentre, Bettyhill as well as pop up exhibitions and events at venues across north west Sutherland. An information service and gift shop will be operational from the end of May at the Bettyhill Tourist Information Centre beside Clachan Café.
Strathnaver Museum have secured £1.66 million of the £2.08 million capital funding costs which will secure the building, create a new agricultural annex and see new interpretation installed across the site. If you would like to contribute to Strathnaver Museum's refurbishment appeal you can do so at https://www.totalgiving.co.uk/appeal/StrathnaverMuseumRefurbishment

North Highland College UHI is a partner in the University of the Highlands and Islands and a leading college of further and higher education offering training, education and skills development opportunities from access to PhD level. The college has gone through major expansion over recent years and we are proud to have four campuses serving the north of Scotland.
The Board of Management of the North Highland College Board sets the overall strategic direction of the College and is responsible for its corporate governance. Membership of the College Board is an excellent way to share your knowledge and expertise to help the Board address the needs of students, employers and other stakeholders.
The Board seeks to appoint up to four independent members from a broad range of backgrounds and a range of sectors who can demonstrate:
experience and knowledge in areas of relevance to the College such as Accountancy, Audit, ICT, Law, Estates Management, SMEs, the third sector, renewable energy, industry, and General Executive Management. However, applications from other disciplines are welcomed.
a willingness to give time and energy to assist with the effective governance of the College.
a commitment of around 120 hours per academic year for Full Board and Committee duties.
Membership of the Board is unremunerated, however, reasonable expenses incurred for Board business will be reimbursed.
In line with our Equality and Diversity policy, North Highland College UHI is committed to ensuring that all candidates are treated on the basis of their merits and abilities, and that unfair and unlawful discrimination is eliminated. The Board positively welcomes applications from all sections of the community and is committed to reflecting the community it serves.
All Board positions are subject to Enhanced Disclosure checks with Disclosure Scotland upon appointment. Members are also asked to sign up to a Code of Conduct, and to formally register any interests which may have a bearing on their work for the Board.
If you would like to be considered for membership, please send your CV and a covering letter outlining the qualities you could bring to the North Highland College Board of Management, to Fiona Sinclair, Secretary to the Board of Management by email:  Fiona.sinclair@uhi.ac.uk
For an informal discussion about the role, please also contact  Fiona.sinclair@uhi.ac.uk
Closing date: Friday 23rd April 2021
Scottish Government are working on their new long-term Road Safety focus, which is on speed.
The campaign was launched on TV and Radio on 25th February and you can view the TV advertisement here.
Government are keen to engage with businesses across Scotland to amplify the campaign message to reach the audience of 22-25 year olds in Scotland who use private vehicles to get to their place of work, and also those who drive vehicles as part of their job.
The campaign assets, which can be found on the Speed Hub, can be used by businesses to engage employees to raise awareness around the dangers of speeding, with the ultimate goal of changing behaviour and a reduction in serious collisions on Scotland's roads.
Why do Scottish Government want to partner with businesses?
Driving is the most dangerous work activity that most people do, and it contributes to far more work-related accidental deaths and serious injuries than all other work activities.
How can you help?
The Speed Hub on roadsafety.scot has a host of useful information, resources and ready to use assets that can be utilised by businesses to amplify the campaign message on internal and external channels.
Digital assets for the intranet to engage employees and on external social media channels to show support for the campaign
Static assets (posters) that can be printed in-house and placed in staff areas
To find out more about this campaign, visit www.roadsafety.scot