The Scotland Supply Chain & Logistic Event is taking place at The Scotland Manufacturing & Supply Chain Conference & Exhibition, which is being held on October 25th at the Scottish Event Campus, Glasgow.
The Scotland Supply Chain & Logistics Event serves as an educational platform, offering a variety of informative sessions, seminars, workshops, and panel discussions. Industry experts, thought leaders, and business professionals share their insights on topics such as supply chain resilience, digital transformation, sustainability, risk management, and emerging technologies. These sessions provide valuable knowledge, practical tips, and guidance for professionals and businesses looking to enhance their supply chain operations.
This conference and exhibition is taking place in partnership with Scottish Engineering, the industry membership and representative body for manufacturing and engineering in Scotland. Scottish Engineering connects its members to expert knowledge, advice and supply chain opportunities, supporting a thriving and sustainable sector to compete effectively on both national and world stages.
Why Attend?
– Networking Opportunities: Connect with over 3,500 delegates representing a wide range of industries and disciplines. Forge new partnerships, discover potential clients, and expand your professional network.
– Exceptional Speakers: Gain insights from 100+ world-class speakers who are at the forefront of technological advancements. Learn about the latest trend shaping the food industry.
– Inspiring Exhibitors: Explore our exhibition area featuring 150 innovative exhibitors showcasing cutting-edge products, services, and solutions. Discover the tools and technologies that can propel your business forward.
– Engaging Sessions: Attend a diverse range of sessions, panels, and workshops tailored to provide actionable takeaways. Deep dive into topics such as Industry 4.0, 3D Printing, Digital Manufacturing, Smart Factory, Lean & Continuous Improvement, Robotics & Automation, Sustainability and Renewables, Precision Engineering, Skills and Training and much more.
– Career Development: Strengthen your professional skills and advance your career through our interactive sessions and practical workshops. Stay ahead of the curve in today's rapidly evolving tech landscape.
Register Online: Register | Scotland Supply Chain Event
The Supplier Development Programme will hold the 6th Annual Meet the Buyer North as an in-person, face-to-face event
Focusing on one-to-one in-person networking, Meet the Buyer North 2023 will allow your business to connect with "real" buyers from the public sector operating in the North and Islands of Scotland, as well as private contractors with supply chain opportunities and business support providers, all under one roof.
Open to All
This event is designed to support micro, small and medium sized businesses in the North of Scotland, including the Highlands and Islands, to engage with business opportunities in the public sector. Businesses of all sizes are welcome to attend Meet the Buyer North. Non-SME suppliers are also eligible to attend, and all must register a free account with SDP to book a place.
This is a great opportunity for SMEs, social enterprises and third sector organisations to get "tender ready" too? You'll learn from SDP's expert trainers top tips on how to bid via Public Contracts Scotland and PCS-Tender!
You'll only know if you go…
Attendance is key. If you don't sign up for this free event in advance of the day, you will be missing a fantastic opportunity to introduce your business to Scottish local authorities, framework providers, and big contractors.
Meet the Buyer North 2023 is aimed at all micro, small and medium size organisations from across Scotland. Wherever you are based, and however big your business is, there is something useful to be found at this Meet the Buyer North event!
Join the conversation: #MeetTheBuyerNorth2023
Top Tip: This event is expected to be very busy. Peak times are in the morning, and there will be queues at each exhibition stand. Suppliers are asked to plan your day in advance and consider attending in the afternoon to avoid the largest crowds.
This event is now fully booked. If you are interested in attending we are operating a waitlist in case of any cancellations. If you would like to be added to the waitlist please contact events@inverness-chamber.co.uk.
The announcement in January that Opportunity Cromarty Firth had been awarded Green Freeport status was rightly welcomed as a massive boost for the Highlands.
At this first business engagement event since the announcement, consortium members will discuss the aims and aspiration of the Inverness and Cromarty First Green Freeport, as well as the potential benefits and next steps.
Inverness Chamber of Commerce, sponsored by Ledingham Chalmers solicitors have organised a Business Breakfast  to take place on Wednesday 22 March, Drumossie Hotel, Inverness. This event is open to all businesses and is free to attend.  If you wish to attend, please register HERE through the Inverness Chamber of Commerce website.
Bookings for this event will close at 1.00pm Friday 17th March.
Fair Work workshops
Fair Work boosts innovation, reputation and staff wellbeing. This online workshop will help you implement Fair Work in your business.
About the Fair Work Support Programme
The Fair Work Support Programme is a free tool to help you develop innovative and advanced workplace practices and learn about fair work.
This is a fully funded programme for Scottish SMEs which will support participating companies to:
Understand the benefits of fair work: for the business and its staff
Develop an action plan to embed or improve current people practices
Prioritise and take next steps to implementing an action plan
Who is it for? 
Business Leaders/individuals who want to understand more about Fair Work and the support available
Those who have the autonomy and influence to implement an action plan
Those who have capacity to commit to engaging with the Workplace Innovation team, to develop and implement an action plan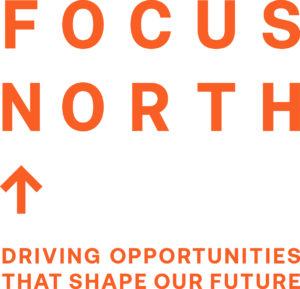 Focus North –Driving opportunities that shape our future
8th February 2023 – Weigh Inn Thurso: 09:30 – 16:30
A new interactive event exploring the exciting economic opportunities in the North of Mainland Scotland.
Provisional Keynote Speaker – Michael Matheson Cabinet Secretary for Net Zero, Energy and Transport.
Master of ceremonies Nicky Marr – Broadcaster, magazine editor, event host, columnist and writer.
A packed agenda which will also include: –
Speakers covering opportunities in The Offshore Wind Industry; The Space Industry; Hydrogen production; Tourism and Hospitality; Natural Capital; and more
Findings from recent research which highlights what key regional demographics see as important for economic growth
An interactive panel session debating the regional economic opportunities and challenges
An update on the evolution of the Caithness and North Sutherland Regeneration Partnership to become Focus North
Bookings and Further Infomation : https://www.eventbrite.com/e/focus-north-conference-23-tickets-468271792537
The National Cyber Security Centre (NCSC) are running several webinars in June and you're invited to learn how to keep your data safe.
Everyone can do something to improve their cyber security, you don't have to be from an IT or technical background. The NCSC are here to help you understand what actions you can do to improve your own and your organisations cyber security. The NCSC are running a number of 1hour webinars during June specifically aimed at small Organisations, although anyone is welcome to join.
To register, please use this link
This webinar from HMRC looks at making payments to employees who are off sick or self-isolating because of coronavirus on or after 21 December 2021 and what employers can claim under the scheme.
Find out more and sign up here
This webinar from HMRC provides an overview of how to report coronavirus support payments and grants on your company tax return, what happens if you've claimed too much and records you need to keep.
Find out more and sign up here
This webinar from HMRC will provide some of the basics of Making Tax Digital for VAT. This will include what's changing, using software and keeping digital records, plus an introduction to penalty reform. From April 2022, these requirements will apply to all VAT-registered businesses, to include those that have a turnover below the VAT threshold.