30th April 2021
A warm welcome to an amazing four new members this month and a new Premier Partner!
Specialist security consultancy, providing bespoke security services and security audits across the public and private sector.
Services:
Total Security management, specialising in regulatory compliance.
Strategic Command & Control for Site Emergency Response Management
Nuclear Policing/Security/Safety Leadership
Concept/Design and application of PPS Models

Ferry View is a small, friendly, family run, eco campsite in the far north of Scotland. Open all year & just 7 miles from John O'Groats, the site is just off the A836 at Gills Bay, between Thurso and John O'Groats.
Ferry View is ideally located on the North Coast 500 route for exploring the big skies of Caithness and less than a mile from the Gills Bay Ferry for exploring the Orkney Islands. Located on the A836 between Wick and Thurso, Castle of Mey is a short distance away.
Open all year, hardstanding and grass pitches are available.
Langley Properties provide high quality professional serviced accommodation, that is friendly and kind to the environment.
The business aim is to ensure when people are working away from home, they do not have to compromise on quality and home comforts.
Immaculately clean, crisp white sheets, comfy mattresses, fluffy towels, smart TV, fast broadband, fitted well equipped kitchen, as standard. Rainfall showers and a bath to relax at the end of the day.
Great locations, self service check it, shops nearby, parking along with great communication and being at hand to help to ensure that your stay is hassle free.
Accommodation

Gunn's Terrace, Wick
Fisherman's Cottage, Wick
Langley Cottage, Wick
Langley Apartment, Inverness City Centre
View more details of each property here.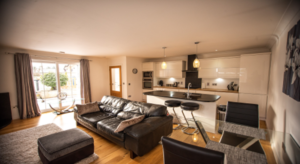 Seymour Talent are a specialist engineering recruitment consultancy with a decade of experience to offer.
Passionate about recruitment done well, we enjoy connecting people with opportunity and we want your business to be successful. That means having the right people in the right place at the right time. If we can help you achieve that and make the recruitment process not just painless but enjoyable, then that is a successful day in the office!
We start by getting to know you and your business, making sure we are equipped to promote your company and your employer proposition. From there we will leave no stone unturned to find and secure the people you need.
Used to recruiting for niche skills and hard to fill roles in a variety of locations we are experienced in supporting candidate relocation. Based within Caithness we are well placed to both network with candidates locally and to promote the area to potential relocators.
We specialise in supporting roles within the Product Development, Manufacturing and Engineering Services Industries. Skillsets we recruit for include:
Research & Design
Testing & Development
Manufacturing, Production & Assembly
Maintenance & Field Service
Installation & Commissioning
Project and Programme Management
Site & Operations management
Quality & Regulatory Affairs
Health, Safety & Environmental
Technical Sales
Alongside recruiting for experienced engineers, we also recruit for Engineering managers dedicated to the management of people, projects, and processes within these areas.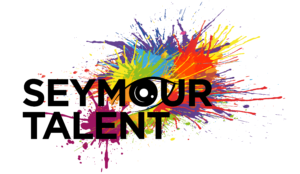 We're thrilled to have another Premier Partner join Caithness Chamber of Commerce! Beatrice Offshore Windfarm Ltd have been members for many years and have recently upgraded their membership to Silver Premier Partner.
Premier Partners are important to the work of the Chamber and we provide the opportunity to raise your business profile and widen your engagement with the community. We work closely with each Premier Partner to ensure optimum exposure and an enhanced commercial profile for your company. This demonstrates your contribution to Caithness and your association with a business organisation dedicated to working on its members' behalf and helping to create a vibrant Caithness economy that is successful, sustainable and diverse.
Read more about Premier Partnerships on our website.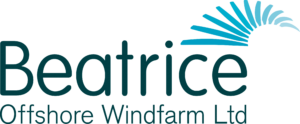 To learn about how Chamber membership could benefit your business, see the Membership benefits page or get in touch with Fiona Levack, Business Development Manager to arrange an informal chat. You can email fiona here: Fiona@caithnesschamber.com The Chamber offers advice and support to businesses of all sizes, at all stages and in all sectors and we would be thrilled to hear from you.
In addition to chamber membership, many of our funded projects offer support and guidance to businesses in a range of ways. See the list of options, here.
Did you know that we offer a membership referral scheme? If you refer a business who joins the chamber, you could benefit from £50 off your next renewal. Read more here.