1st December 2020
We're thrilled to welcome new members this month:

The Virtual Learning Academy (The VLA) is an Education Provider founded in 2011 by Catherine Sutherland. Catherine spent some time working in further education after 20 successful years in Management. Originating in the Highlands of Scotland she recognised a need for more flexible and accessible learning methods to overcome the geographical challenges inherent in the UK's most remote region.
Specialising in both Organisational and Personal Development the company have expanded their portfolio and will continue to do so. They have specialists in Learning & Development and all subjects presented. This enables VLA to bespoke and deliver programmes relevant to specific industries and careers.
The mission of the VLA is to break down the barriers to learning to ensure opportunity for all. VLA have been creating and innovating new methods of course delivery to meet the learning style and needs of those with diverse work and life commitments.
The Virtual Learning Academy's passion is innovation. They are already working on new themes, products and services which they anticipate can break down even more barriers to learning to enable opportunity for all.
The VLA are currently offering an exclusive reduced rate for Chamber members on their Management & Development Programme. Download the brochure here to read what the programme is all about. Chamber Members are welcome to the reduced rate of £135 per event or £899 for the overall programme. 
They're also running a FREE webinar this week on Managing the New Normal. See details here.
RBLS Thurso – A local, social venue… and much more
The Thurso Branch is the Royal British Legion Scotland's most northerly branch on the UK mainland. The Club offers a wide range of activities and facilities and is available to both members, guests, visitors and local community groups alike.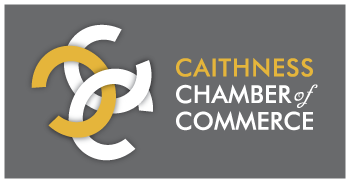 To learn about how Chamber membership could benefit your business, see the Membership benefits page or get in touch with Fiona Levack, Business Development Manager to arrange an informal chat. You can email fiona here: Fiona@caithnesschamber.com The Chamber offers advice and support to businesses of all sizes, at all stages and in all sectors and we would be thrilled to hear from you.
In addition to chamber membership, many of our funded projects offer support and guidance to businesses in a range of ways. See the list of options, here.
Did you know that we offer a membership referral scheme? If you refer a business who joins the chamber, you could benefit from £50 off your next renewal. Read more here.