Caithness Transport Forum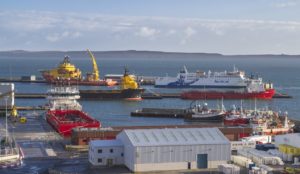 The Caithness Transport Forum aims to bring together local transport stakeholders and operators to promote a strong, inter-connected road, rail, sea and air transport network to, from and within the county of Caithness for the economic, social and environmental benefit of businesses and residents of Caithness.
The Forum is funded by Highland Council, Dounreay Site Restoration Limited and Stagecoach Highland and has been facilitated by Caithness Chamber of Commerce since December 2012. In addition to facilitating quarterly meetings of the Transport Forum, the Chamber is also responsible for facilitating biannual meetings of the Caithness Bus Users Group.